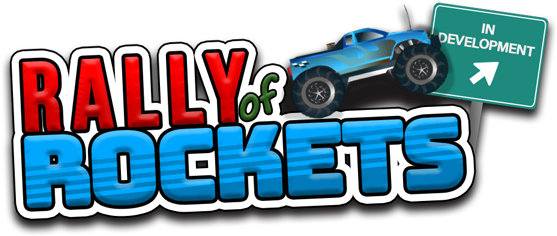 Rally of Rockets
Rally of Rockets 0.26.3

- Changed: Music and Effect volumes are squared to give more control on the lower end of the scale.
- Changed: Players suggest spin-by-default Air Control worked better.
- Changed: Finally saving the settings as a pretty json file.
- Fixed: Starat/finish line not counting lap crossings at high altitude.
- Fixed: Releasing throttle for air control front flip delay was too long.
- Added: Backup multipass shadow support, detecting extensions.
- Added: Information and GL error checks to spot the GL error spam better.
NOTE: If game doesn't load to main menu, comment the #extension GL_AMD_vertex ... line at the top of

data/ror_shaders/particle_shader.frag
Files
Version 0.26.3
Jan 10, 2019
Version 0.26.3
Jan 10, 2019
Version 0.26.3
Jan 10, 2019